Directors
Camp Wayne has been owned and directed by the Corpuel family since 1952. Now in our third generation, we are extremely proud of the traditions and spirit that thousands of campers and staff have experienced as part of our greater camp family.
Our Directors, Josh, Joe, and Carrie, have over 60 years of combined camp experience! I guess you can say that "We LOVE camp." From pre-camp preparations to day-to-day program management during the summer we personally ensure that summers at Camp Wayne provide each and every camper with memories to last a lifetime. Actively participating in the excitement right alongside our campers is the highlight of each summer. In fact, our campers usually start to wonder what bunk we're in!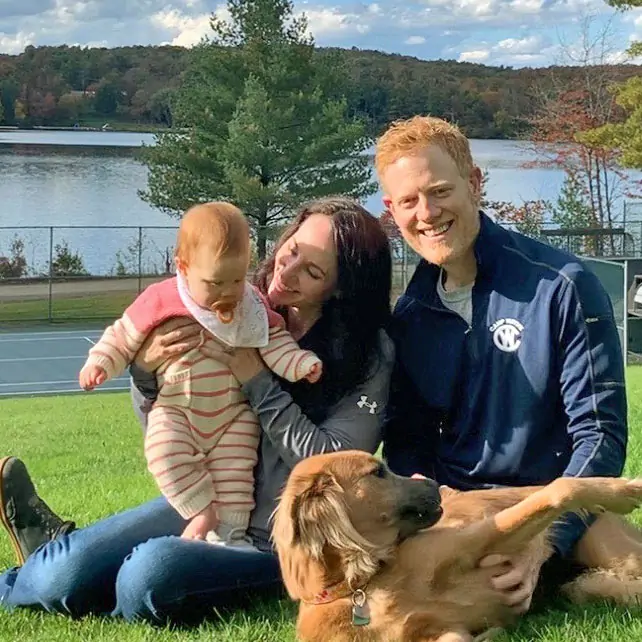 Josh Corpuel: As a third-generation director, Josh has lived and breathed camp since his days as a camper starting in 1981. He became director in 1998, following in the footsteps of his grandparents, parents, aunts, and uncles who have all played integral roles in camp since 1952. His passion for ensuring campers have a transformative camp experience is at the heart of every decision he makes. Having been a camper himself, Josh knows the essentials of an amazing summer experience. Josh worked as part of the support staff team, as a counselor and hockey director, all of which have cultivated his expertise in building the best staff.
In his current role as director, Josh takes a hands-on approach to both pre-camp preparations and day-to-day operations during the camp season. He has a deep understanding of the social pressures that children face and is committed to creating a summer home where children forge lasting friendships and develop life skills to take on the world. Creating this environment takes an ongoing partnership with each family to ensure they have the utmost confidence that their child is safe, happy, and making memories that will last a lifetime. 
During the off-season, Josh lives in New York City with his wife Jennifer, their daughter Parker, and the world's best rescue pup, Lola. If he's not watching his beloved Islanders, he can be found on the ice, trying to keep up with the rink rats.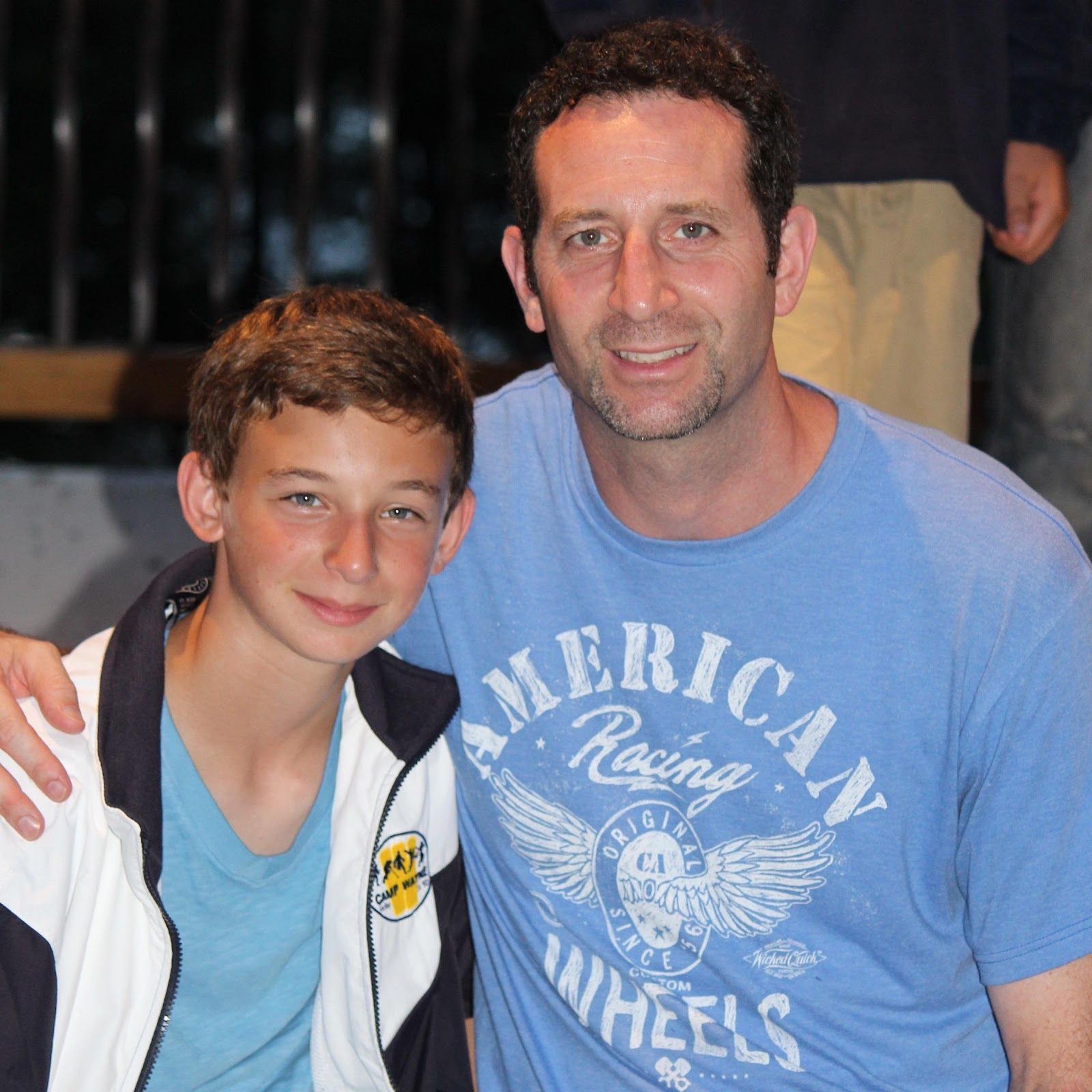 Joe LeRea has been working at Camp Wayne since 1992. He has worked as a Basketball Counselor, Group Leader, and in his current capacity as Head Counselor. It was through his friendship with his then high school Principal, Morty Damesek, who brought him to Camp Wayne in 1992. He loved camp so much that he switched his focus from speech communication, with a minor in coaching, to education allowing him to be part of the camp experience every summer. His love for camp and children brought him back to camp in 2010 with his family. His wife Erica also works at camp and his two children, Jacob and Ava, are campers who live 10 for 2. Joe lives in Plainview, Long Island, and has been a second-grade teacher since 1997. He has a Bachelor of Science degree from Syracuse University, a Master's degree in Education from Long Island University, and a Master's degree in Supervision and Administration from Touro University. Joe is an avid sports fan, especially when it comes to the Boston Celtics, Syracuse sports, and New York Rangers.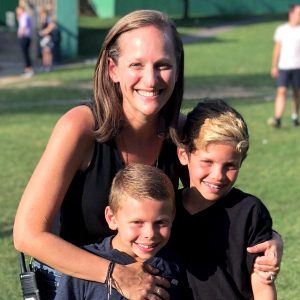 Carrie Muhlstein: Before returning to Camp Wayne for Boys in 2018, Carrie Muhlstein spent many summers as a camper, CIT, "shack girl," counselor, and group leader at Camp Wayne for Girls. Her two boys, Lucas and Caleb, are double third-generation Wayners. Carrie is a Licensed Clinical Social Worker, with more than 15 years of experience working with children and families in a variety of healthcare settings. She holds a Bachelor's Degree in Communications from the University of Pennsylvania, and a Master's degree in Social Work from Columbia University. Carrie has always considered Camp Wayne her home away from home, and her goal is for all campers to feel that way, too.
Leadership Team
Chris Burnett has been working at Camp Wayne since 1994. He has worked as a Sailing Counselor, Group Leader, Special Activities Director, and in his current capacity as Head Counselor. He loved camp so much that he switched his focus from business to education, allowing him to be part of the camp experience every summer. When not at camp, Chris lives in Southern California where he has been a fourth and fifth grade teacher for the Los Alamitos School District since 1998. He has a Bachelor's of Business Administration degree from the University of San Diego and a Master's degree in Education from Pepperdine University. Chris enjoys surfing and sailing in the waters off Southern California as well as snowboarding in the local mountains.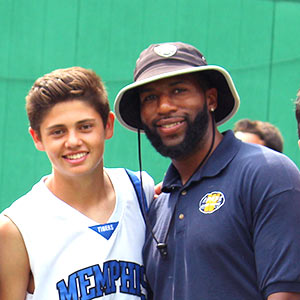 Rudy Williams joined our staff in 2007 as Lacrosse Director. In addition he has been a Group Leader, and now fulfills his current role as Head Counselor for our oldest campers. Rudy graduated with a Bachelors in Health and Physical Education from Greensboro College and has a Masters degree in Physical Education from the University of South Florida. He is currently a physical education teacher in Greensboro, North Carolina and is the Head Varsity Lacrosse coach at Greensboro Day School. Rudy started Rise Lacrosse, a lacrosse and reading program for children in lower socio-economic areas and manages RAW Lacrosse, a travel program in Florida and Delaware. His love for children and camp life are the reasons he continues to remain part of the Camp Wayne family.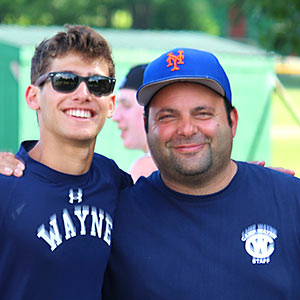 Andrew "Groo" Groothuis has been with Camp Wayne since 1980 when he started as a camper. Groo has seen camp through virtually every lens, and yet every summer he learns something new and exciting that keeps him coming back for more. After several years in the movie business, Groo decided that teaching was his calling. He currently hails from Coral Springs, Florida, where he teaches 11th grade US History and coaches Football, Basketball, Baseball and Lacrosse. In his current position as Head Counselor of the LIT program, he oversees the day to day program for our LITs.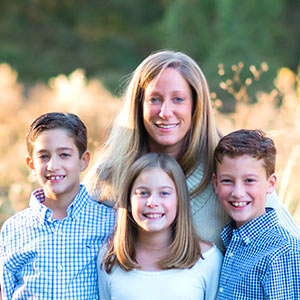 Shira Hammer started working at Camp Wayne in the summer of 2016, when her sons, Leo and Owen, started as campers. Her daughter Lola began Camp Wayne for Girls in the summer of 2015. During the school year, Shira is an Occupational Therapist in her local public school system, as well as treating children privately in their homes for the past 16 years. She has a Bachelor's degree in Early Childhood Inclusive Education from Syracuse University and a Masters degree in Occupational Therapy from New York University. Shira lives in Bryn Mawr, PA with her 3 children. In her free time she loves to spend time with family and watch her children play sports.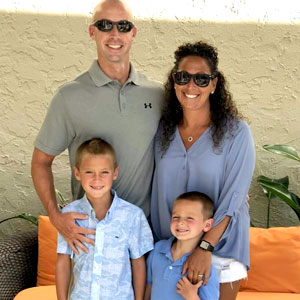 Shari Bowes has been teaching elementary school children since 2002 and is currently in the Lynbrook School District. She always knew she wanted to extend her experience working with children to the summer camp environment, having attended camp herself. Shari, her husband, Brian (Athletic Director), and sons, Matthew and Ryan, joined the Camp Wayne family in 2017. She feels fortunate to make an impact on children, not only in a school setting but at Camp Wayne as well. Shari is the Girls Varsity and Junior High Tennis Coach in her district. She holds a bachelor's degree in Elementary Education from Champlain College, a Masters degree in Physical Education from Hofstra University and a Certificate of Advanced Studies in Educational Administration from Hofstra University. In her free time, she enjoys snowboarding, tennis, running, traveling to warm places, and spending time with her family.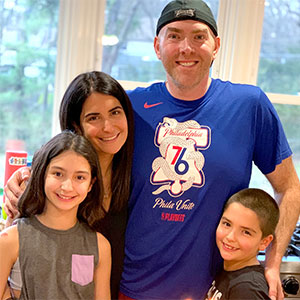 Austin Butler was a camper, counselor, and Group Leader at CWB from 1990 – 2002. Before returning home to Camp Wayne for Boys as a Head Counselor in 2019, Austin spent five summers running the sports program for Camp Wayne for Girls. Austin earned his Bachelor degree from the University of Maryland and a Masters in Education from Cabrini College. He currently lives in Penn Valley, Pennsylvania, where he has been teaching 8th grade math in the Lower Merion School District since 2004. The most important thing camp gave Austin was his family. He met his wife, Barrie, when they were campers at Wayne and they're thrilled to be able to share the amazing Camp Wayne experience with their daughter Jordyn and son Blake.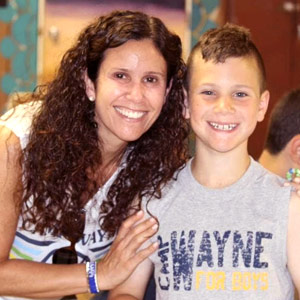 Amy (Bobrow) Gross is a licensed clinical psychologist, school psychologist, and a meditation teacher. She earned a B.A. from the University of Wisconsin-Madison and a Ph.D. from the Child and Adolescent Clinical Psychology program at St. John's University. She has more than 25 years of experience as a therapist, educator, supervisor, administrator, and researcher. Most notably, Amy served as the Acting Director of the NYU Child Study Center School Partnership and was the founding Clinical Director of COPE-Camp Erin NYC. Amy spent six magical summers as a camper at Camp Wayne and was thrilled to return in 2018 as the CWB Community Counselor, joining her son Ethan following his first summer at Wayne. She feels lucky to be able to share this special place with her son and the many campers, counselors, and staff she supports throughout the summer.
Area Directors and Counselors
As experienced Directors, we recognize that hiring a caring and mature staff is the most essential component to a successful summer. After all, two of the most important reasons campers return to camp year after year are their camp friends and counselors!
Over the years, we have assembled an outstanding group of high school, college and professional coaches to oversee and direct our programs. These directors, who have dedicated their lives to working with children, are assisted by a well-qualified counselor staff. All of our counselors have strong backgrounds in their specialty areas, in addition to a passion for working with children. From Arts & Crafts to the athletic fields, our exceptional staff builds a solid foundation and a respect for each activity.
Our campers are fortunate to share the camp experience with counselors from all over the world, a majority coming from the United States and Canada. Counselors must have completed at least one year of college or university in order to be considered. Campers, who have participated in our Counselor In Training (CIT) and Leader In Training (LIT) programs, will be considered for a counselor position following their senior year of high school.